Renos & Construction
At Proactive, we will take the time to sit down with our clients to determine their exact construction or renovation needs. We offer FREE estimates on anything of the following:
Small bathroom renos
Kitchen renos
Basement developments
Custom home builds
Fireplace design and install
Quality custom carpentry
We will be the there from start to finish as we need to make sure the client's vision is on point. We plan every detail and professionally and will answer any and all of your questions along the way, making sure you are more than happy with the finished product. We are confident you will be satisfied with our quality craftsmanship, solid pricing and outstanding customer service.
Air Conditioning
Proactive Plumbing and Heating will be happy to make sure your home is a dependable oasis of cool relief during those tough summer months. Before that thermometer starts to sizzle, schedule seasonal service with our trained technicians and your air conditioner will be ready to carry the workload. You'll rest easy, knowing your equipment is operating at peak performance levels.
Annual maintenance, when performed by the professionals from Proactive Plumbing and Heating, restores your cooling unit to optimum efficiency levels, meaning less energy consumption and lower utility bills. Through preventative maintenance, your air conditioner will last longer, better control humidity, provide improved comfort at lower noise rates, and require fewer repairs. You'll also enjoy cleaner, healthier air.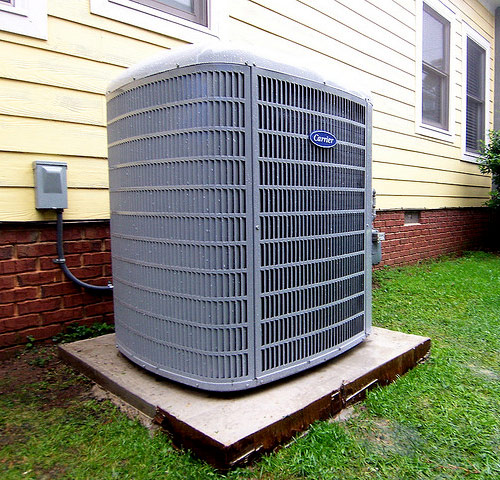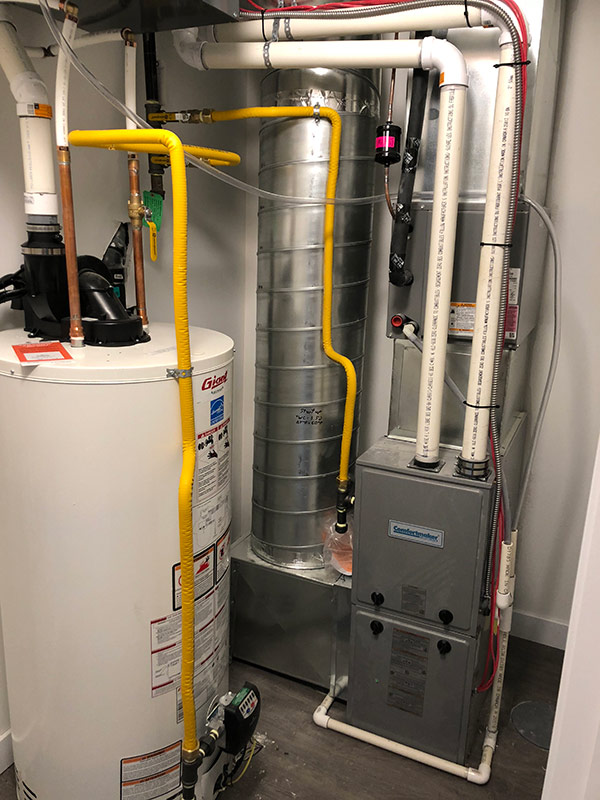 Heating
Need a heating solution for your home? Is your current furnace in total disrepair? At Proactive Plumbing and Heating , our team provides the highest level of quality in furnace installations and replacements. When you hire us, you can rest assured that all jobs are performed by knowledgeable technicians. Our experienced staff is dedicated to serving your HVAC-related needs, and we're ready to put our knowledge to work for you. We can service most makes and models of furnace units
If you rely on your furnace to keep your indoor space comfortable and warm during the cold winter months, then the last thing you'll want to deal with is a furnace malfunction when the weather turns frigid. One of the best ways to avoid major problems with your furnace is to have it serviced on a regular basis. At Proactive Plumbing and Heating, we offer furnace service and maintenance packages for home and business owners. Our goal is to catch furnace issues before they develop into full-scale problems, thus saving you time, money, and aggravation.
Plumbing
At Proactive Plumbing, we proudly offer whole-home plumbing installation services. Whether you need to replace your hot water heater, run new water or sewer lines, or are planning a kitchen or bathroom renovation – our experts are here to help
Plumbing & Drain Repair
Our trained and certified plumbers are ready to take on all of your service needs regardless of how big or small. We make it our mission to provide great customer care, quality craftsmanship and a job done right the first time, every time.
Our Full Range of Plumbing Services Include:
Drain Service & Repair
Faucet Repair & Installation
Sink Repair & Installation
Toilet Repair & Installation
Shower Repair & Installation
Bathroom & Kitchen Remodels
Garbage Disposal Repair & Installation
Pipe Repair & Installation
Drainage Systems
Sump Pump Repair & Installation
Water Heater Repair & Installation
Water & Gas Line Installation & Repair