We also do more than just service calls, as we will do all new installs such as furnaces, water heaters, boilers, garage heaters, air conditioning, BBQ gas lines, fire places. Please feel free to contact us for all of your new install needs and we will be more than happy to provide a quote.
Proactive Plumbing & Heating brings you years of experience for all of your plumbing needs. Brad was born and raised in Saskatchewan and understands the importance of hard work and building trust with their clients. At the end of the day, we all need the peace of mind that our home is in capable hands.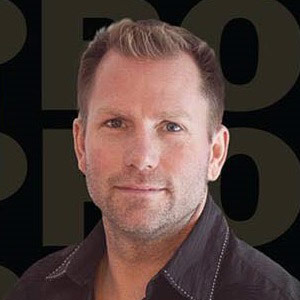 Brad Williamson
Brad started his career over 18 years ago and is extremely passionate about his craft. Once he finished plumbing school, he worked as an employee for a few years before deciding that he wanted to create his own unique company so he had the ability to offer the best possible prices and EXCEPTIONAL Customer Service. Brad has always been very passionate about creating an amazing customer service experience for his clients, which includes fair pricing. It is one of the things that drove him to start his own business as he was tired of charging unrealistic prices to customers. Brad takes great pride in Proactive's service quality, prices and workmanship.
With many years experience in new construction, renovations and service work in both commercial and residential, Brad brings a wealth of knowledge and expertise in creating, building and contracting. Since partnering with Craig, Brad and Craig have expanded Procative from plumbing and Heating, to include full renovations. An element of their business they are very excited about.
Brad was raised in Saskatoon. Brad's pride and joy are his 3 children and 2 step children and his Grandson; Mackenzie, Tiya, Gavin, Zak and Kalli and his Grandson Leo.
Brad and his partner Angie live in Briarwood and are raising their two 12 year old boys and their two 15 year old girls.
It is the mission of Proactive Plumbing & Heating to be Proactive to simplify our customers' needs. We can be the one shop stop. Just contact us and we can take care of all your mechanical needs, from plumbing and heating to full-out renos.